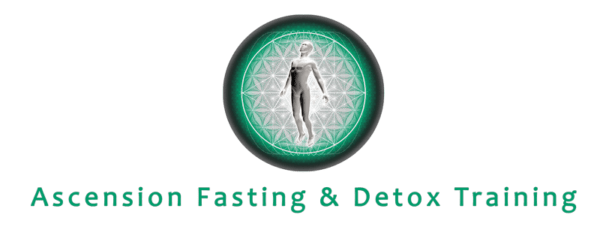 Join Ben Richards from the Seeds of Life (The Seeds of Life Cafe) on Bali as he takes you deep into a very special educational and cleansing experience. Ben has completed over 70 fasts of various applications and time frames. Ben has learned from the great masters and has dedicated 19 years to learning about this profound system as practiced by various cultures and religions for as long as recorded history. For 11 years, he has been a raw vegan enthusiast who is passionate about healing, health, connection and education. Ben has learned from the mistakes and successes he had when fasting and this adds a very important, beneficial and reassuring aspect to your journey. He has a very successful Raw Food Academy of 7 years  & has a high vibe Raw Food Café and Taoist Tonic bar of 5 years here in Bali.
Ubud, Bali is the perfect place for a deep dive into cleaning out the pipes, getting reconnected and being inspired by life again. Organic produce, attentive experienced assistants, and nurturing surrounds make it the perfect location to go deep in healing and cleansing.

Core outline & objectives:
The objective of this training/retreat is to make clear what fasting is, what detoxification is, and how you can get results using the protocols that have existed through time via various cultures and traditions that have come before us.

After a private assessment on arrival using iridology & sclerology, we can then personalize your journey and experience by providing the nutrients your body needs from the juices & protocols.

Learn about the 'fasting state' of being and how to open the body's channels of elimination for detoxification and cellular rejuvenation by using the 'Ascension Fasting Rise & Shine' protocols.

To clean the digestive system from mouth to colon.

To give the digestive system a rest.

Make videos of the cleansing protocols, edit, and then post on youtube or your social media.

Learn how to maintain your energy and manage a normal active lifestyle while fasting.

IMPORTANTLY!! Learn how to break-your-fast correctly and what it means for a successful journey – it is everything.
Each day:
Aim for 6+ hours sleep.

'Rise and Shine' protocols then shower and then morning movement practice.

Celery juice every day while on juices and apple juice for those doing the liver flush.

At some point, coconut water & water only. Also, an optional dry fast is for up to a day is possible.


You'll be guided on how to take videos in the morning and record your vital signs – how you are feeling, take pulse, urine strips & ketosis breathalyzer etc.

Make video between 12-1 pm on each protocol if that's your thing.

Video daily optional activities of interest (boreh boreh, for example).

Meditation/7 rounds of 7/reading/journaling/introspection.

Sunshine, air, water, exercise, passion, wholefoods, relationships, spirituality/connection..
Some of the Rise & Shine protocols you will learn and experience (included in package):
Guasha skin scrub

Guasha 'krok' skin rubbing

Sole water

Liver flush (optional)

Enemas with herbs, coffee etc..


3 x Colonics

Intestinal broom recipe

Iridology & sclerology assessment

Daily meditation & pranayama techniques

Vision board/manifestation techniques

Tibetan rites & rise and shine movements

Lymphatic massage – optional

Chinese herbal decoctions
And a lot more..
Classes & Demonstrations:
How to make kefir coconut water and probiotic drinks.

How to make coconut or cashew yoghurt for breaking the fast.

Recipes, talks & demos on how to make fermented veggies and probiotic foods.

Video on breaking the fast.

Grounding/Earthing and connection.

Talks on biophotons, enzymes connection

Talks on yoga, movement & connection. How our life moves through our bodies into the physical world and why it's important to have a clean filter of life force/body to create an epic life.

Discussions on essential oils and nutrition.

Discussion on other fasting methods like the Master Cleanse.

A library of rare books & knowledge to expand your innerstanding while your deep diving.

Tonic herbalism to support digestion and supreme health.
Daily schedule:
6am – Rise and shine and begin daily cleanse protocols

Silence until 9 am coconut water and Chinese herbal tea to start

8am – Movement

10am – Break-fast of juices

Free time/colonics/massage/rest

2pm – Breathing exercises & juice feast

2:30 – Class/talk/demo

4pm – Salt water flush/iridology assessments/enema

6pm – Dine on juice feast/breathing workshops/free time/movie/relevant documentary

Journaling
This will be an intimate group of people diving deep so the numbers are limited.
Dates:
June 18th – 24th 2019
January 3rd – 9th 2020
Cost:
US$1809 all inclusive with accommodation in a shared room.
We are running the detox trainings right after our level 1 June 2-16 and December 18 – 1 January Raw Food Chef Certifications.
What is included:
7 days/6 nights accommodation at

www.thearkbali.com

Iridology & Sclerology assessment and action plan.

3 liters of fresh juice and as many coconuts as you need coconuts per day

Training manual and material

Recipes and ingredients for all the 'Rise and Shine' protocols

Enema bag to take home

Ben's Juice recipe booklet

Fermentation recipes

3 colonics by professionals here in Ubud

Hands on practical experience guided by Ben Richards

Bamboo straw

A cleaner and more healthier body ready to bounce back into your routine

Genuine care and support

Practical information to take home on daily self-care, movement and inspirational talks.

Urine test strips

1 x Balinese Massage
Optional extra:
Holographic Kinetics sessions US$108

Boreh Boreh Massage in Ubud & other modalities you might like to try.
Contact the team for more details – email  ben@theseedsoflife.net